Upon minting you will receive a randomly selected piece from the collection
---
Latest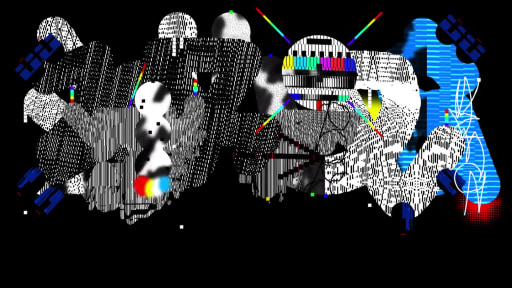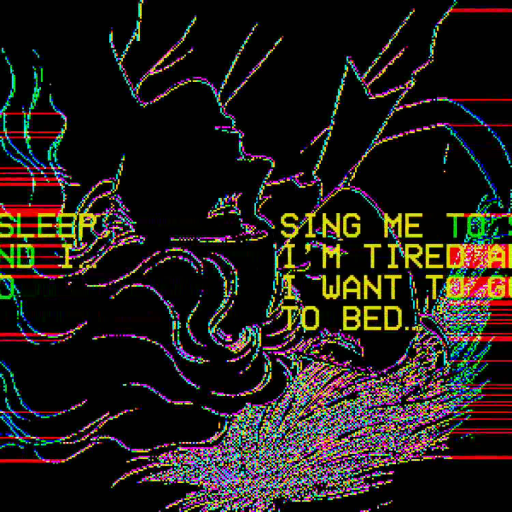 Latest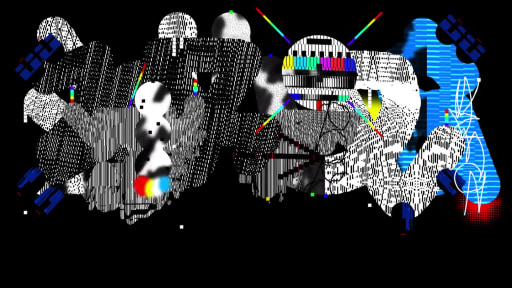 GAMUT-93 is a series of pixel-based video paintings informed by the Op art movement, primitive computer graphics, and contemporary graffiti. Gravitating between symbolism and abstraction, the artwork whispers in micro-narratives through the use of silent haiku charades, hypnotic visual ambience, and vivid graphic techno.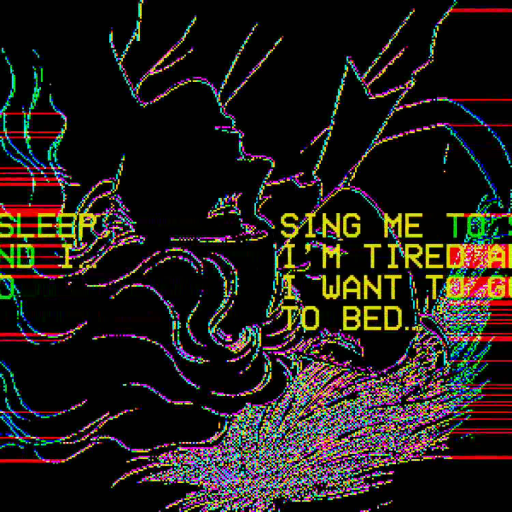 SANCTUARY is a collection of pixel paintings that investigate the proliferation and permeation of digitized memory in the post internet age. Its conceptually layered armature and visually poetic distillation process encourage us to experience the full bandwidth of a visceral nostalgia in locating the pulse of a lost paradise we refer to as "our youth". Remixed source material are reduced to shimmering pixelated outlines dancing across a contrasting dark digital canvas co-inhabited by scrolling text (appropriated from 80's and 90's era song lyrics), functioning as internal dialogue and instinctive meta prose. These motifs operate on the subconscious level wherein the visible and symbolic merge to produce evocative allusions referred to as vignettes, which are divided into three categorical types: Moments, Objects, and Mementos. Combining these vignettes into diptychs and triptychs engenders the transmission of personal narratives and private myths. Such permutations symbolize the piecing together of fragmented memories, as if downloading one's own recollective echo to ultimately reveal an intrinsic cerebral blueprint—inviting us to reflect and reconcile with the forces and events that have shaped our present selves.
---
Latest
After the loss of a hard drive that held 20 years of analog scans, I received only half the files back in recovery. The rest of the files were corrupted, each totally unique in how the machine damages and reinterprets the pixels.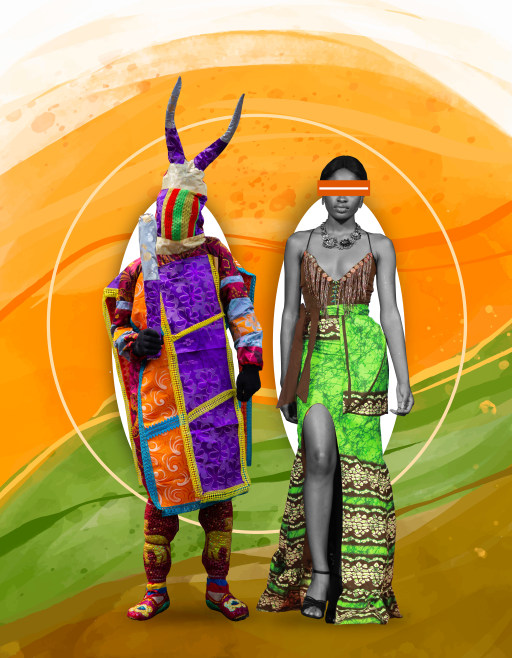 This body of work interrogates how belief systems, tradition, and culture shape the way people dress. "Spiritually Fashionable" brings the couture of Egúngún a fancifully masked figure at the heart of the traditional religion and culture of the Yorùbá people of West Africa into sharp relief in a way that is critical and innovative. While most people think of the Egúngún only in extraordinary, spiritual terms as the object of Yorùbá ancestor reverence, Omokanye juxtaposes it with regular African models provoking his audience to visualize the 'masquerade' as a fashion spectacle. Thinking of the Egúngún in this way forces us to critically re-evaluate our definitions of what constitutes indigenous fashion, native fabric, traditional style and local attire. It also compels us to consider the reality and mechanics of this kind of 'esoteric fashion' that is reserved for only a closed group. The series demonstrates how elements of culture, such as traditional religious practices and dominant notions of beauty, grooming, and embellishment, influence fashion styles.
---