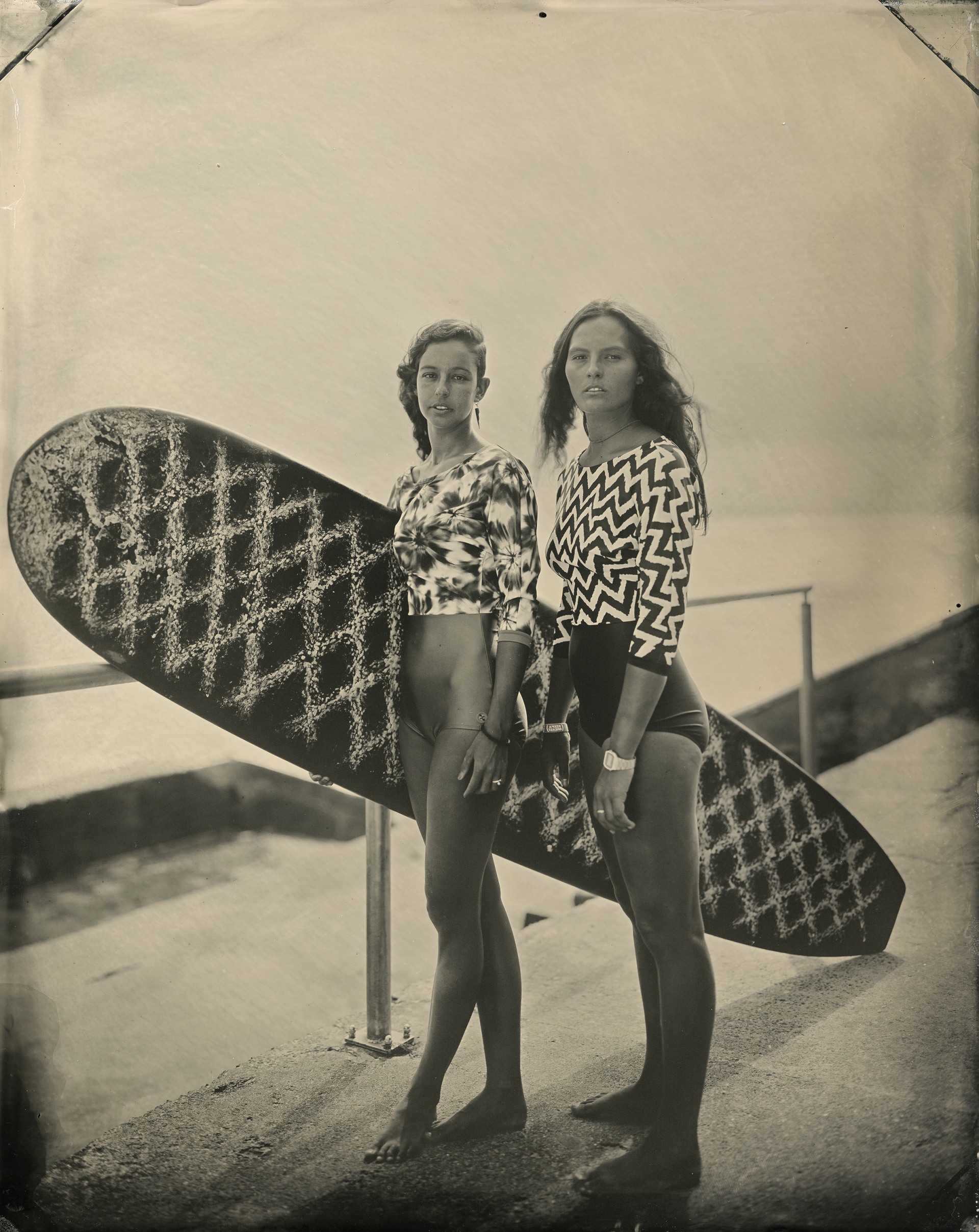 Quantum Curated
DROP ENDED
Her Wave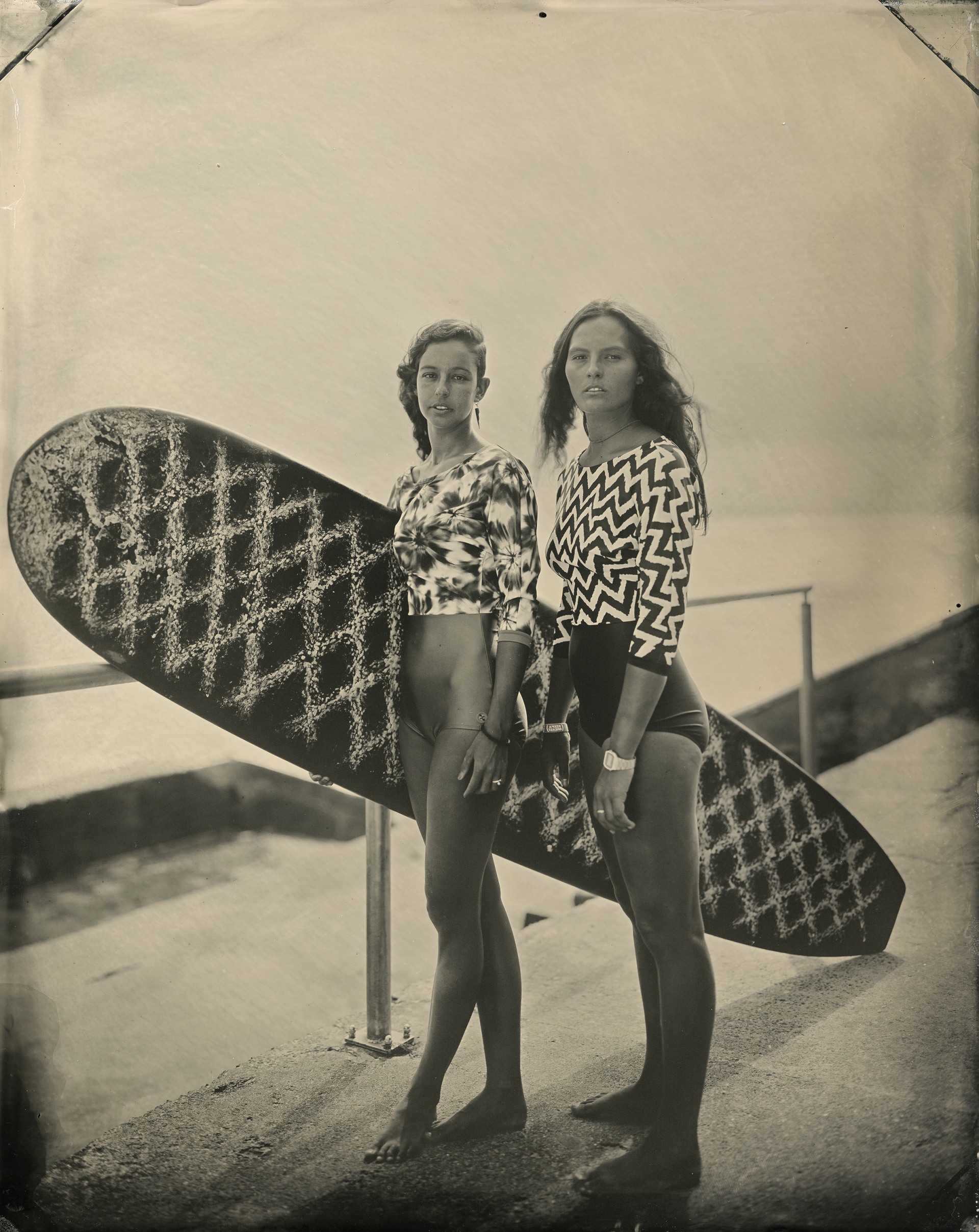 Joni Sternbach
Joni Sternbach celebrates female wave riders and the ocean's elemental power in the series Her Wave.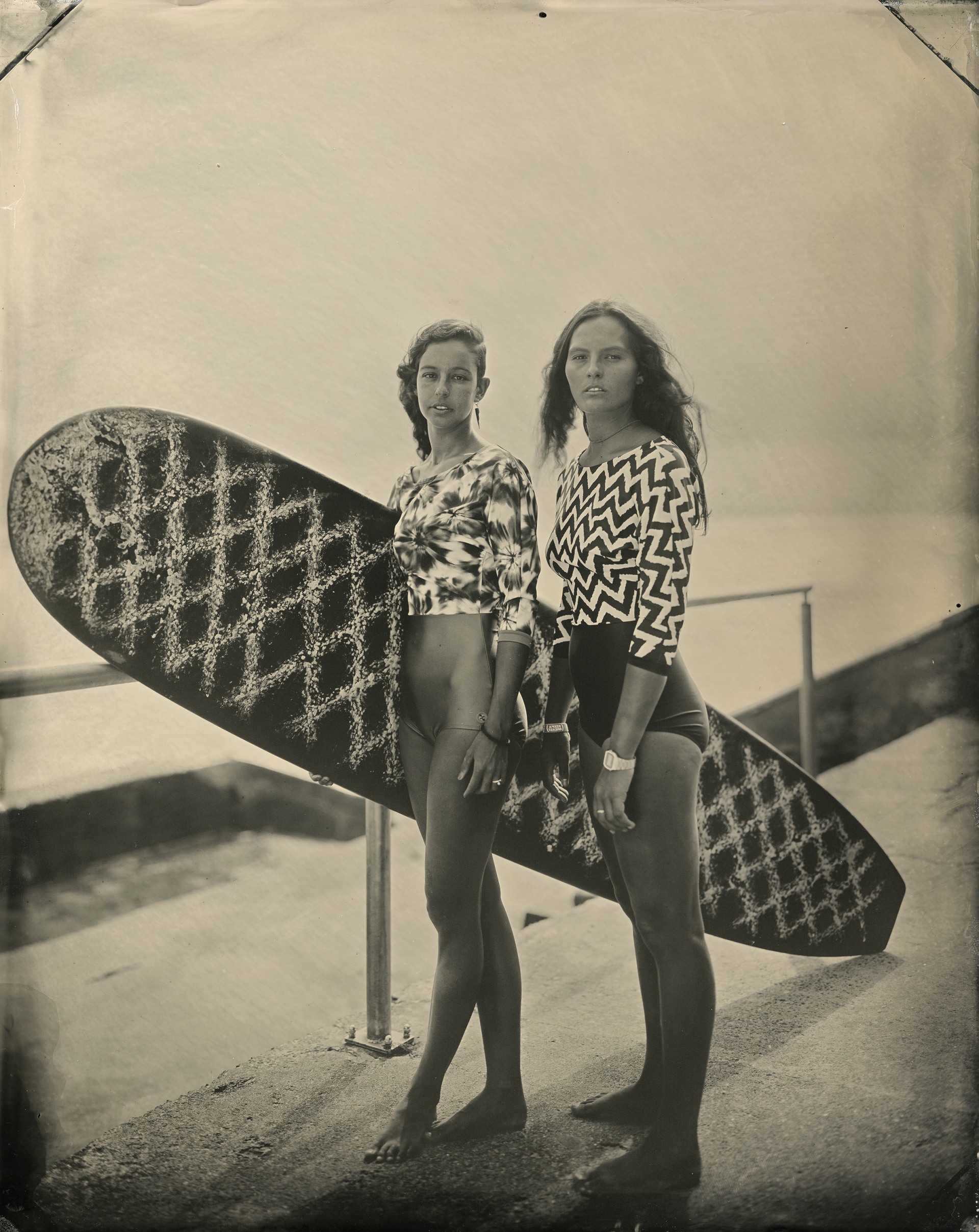 The Artist
Joni Sternbach is an American artist, photographer, and filmmaker. Over the course of a career spanning many decades, her portrait-based work explores a variety of themes, including domesticity and the family, and sexuality and the body.
The Story
Her Wave comprises portraits of female wave riders captured over the last fourteen years on beaches around the globe. These unique objects are created with a variety of large format cameras using the wet plate collodion technique, an antique process that must be prepared and developed on location.
Wet plate photography is elaborate, part theater and part craft, and my process takes place in the public eye. It draws spectators and entices new participants. At each location, the dark box and chemicals are set up before the plate is sensitized and the picture is composed. Once the subject is in place, the plate is coated with collodion and plunged into a silver nitrate bath. The sensitized plate is then placed into the camera back and brought to the sitter for exposure. Exposure times vary, but in the digital age, my exposures are comparatively very slow. Once the picture is made, the plate is brought back to the dark box for development, rinsing, and fixing in bright daylight, often with spectators standing by.
Her Wave has taken me to some of the world's most celebrated surfing beaches. I have come to expect chance meetings and random occurrences at each location. Facing weather and tide, my subjects and I intersect at the periphery of two powerful elements: land and sea. Photographing surfers using the wet collodion process suits my subject matter. I allow the format's rawness and immediacy to shape each composition's distinctive appearance, echoing important traditions of nineteenth-century anthropological photography.