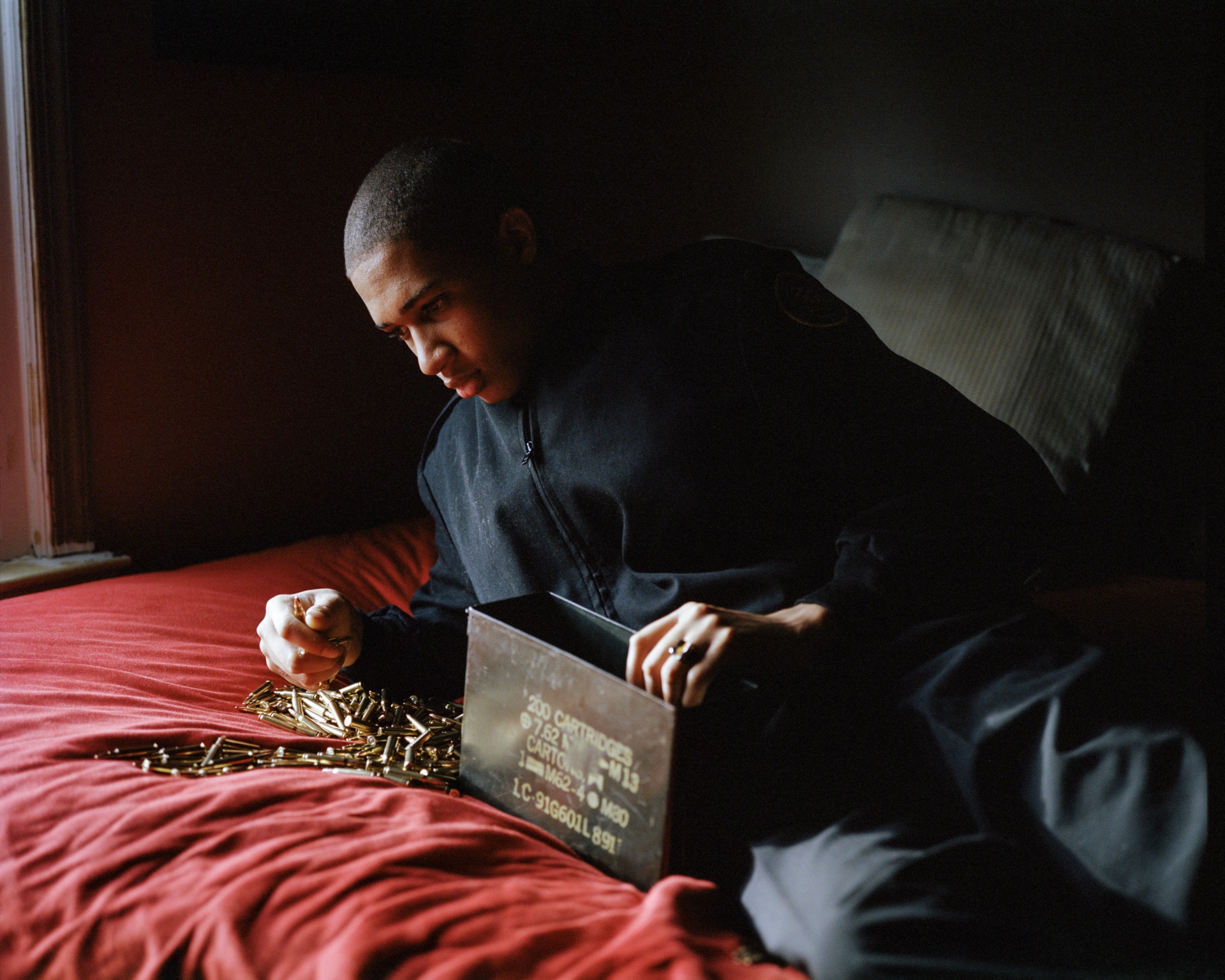 The Artist
Jason Hanasik is an award-winning filmmaker, artist, curator and journalist. Hanasik has a Master of Journalism from UC Berkeley's Graduate School of Journalism and a Master of Fine Arts from California College of the Arts.
The Story
Right before I made the first image of Sharrod, when he went to his bedroom to change, his mother turned to me and said, "Whenever he puts on his uniform, I no longer see my son."
In the winter of 2008 I met Sharrod, who was in his first year of high school and had recently enrolled in National Junior Reserve Officer's Training Corps (NJROTC), a military preparatory program offered in high schools nationwide. After explaining my connection to the military and that I was an alum of the same high school that both Sharrod and his mother attended, I asked if I might photograph Sharrod from his freshman to senior year (2008-2012). They both agreed and over the course of the next four years, Sharrod played out his military fantasies for my camera. Sharrod also shared with me the photographs he was making with his cell phone and notebook doodles of weapon construction. These private images and examinations rub up against, color, and compliment the medium format images I've made providing the viewer a fuller image of Sharrod's journey.
Over the course of making the images and video installations for "I slowly watched him disappear," I wondered about the process within which the military body is formed both literally but also psychologically, visually, and emotionally. What is the process of indoctrination and how does the heavy flow of military marketing messages — specifically in military towns— foreclose possibilities for a life beyond the uniform? Furthermore, can one photographically locate the transition from civilian to member of the military unit? 
"I slowly watched him disappear" is the first part of a multimedia "essay" including photographs, video installations, nonfiction films, curatorial projects, and texts which organize my meditations on the fantasy, construction, and deconstruction of the military body and its effects on the broader culture.